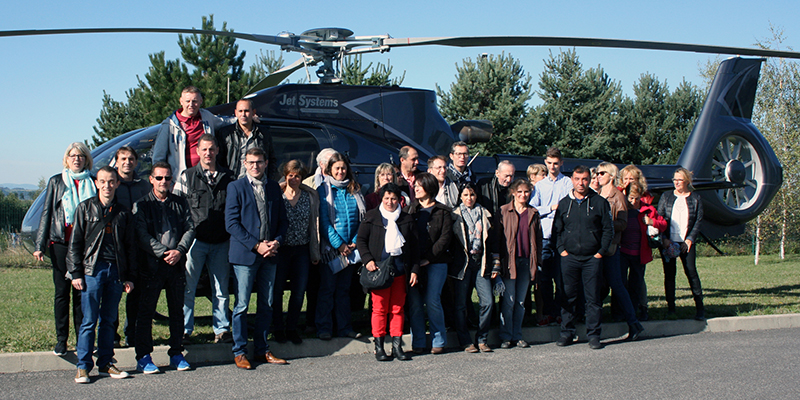 Rubans René HERAUD is a family company located on the Est side of the Haute-Loire county, close to Sainte-Etienne.
We employe around 45 persons who works in our different production workshop :
The weaving department includes 70 looms and relies on a team composed of weaving technicians, warper's beam operator, and other technicians.
We produce every year more than 15 million meters of ribbons that can be displayed as follows:
Home furnishings ribbons, curtain tapes, tubes, roller blinds ribbons, reinforcement tapes.
Ribbons for the packaging: double side satin, grosgrain ribbons and small versions of the same, simple taffeta and taffeta including wired edges, elastic and none elastic ribbons, twills or chevron kinds…
The high skilled teams of the dyeing and printing departments work for the ennoblement of the ribbons. A pool of dying machines are there to propose a wide range of 120 standard colours. We can also offer our customers a made to measure dyeing for specific colour selection based on a pantone swatch or a physical sample.
The administrative and sales: the sales are assured by 4 assistants and 4 exclusive sales man who take care of our French customers.
We have a strong presence in the main European countries such as Spain, Italy, Germany, Belgium …and work with distributors all over the world. We do our level best for the satisfaction and trust of our customers.